Smart home devices are becoming more and more common these days. Not only has the cost of entry into starting your smart home come down, but the number of products available has exploded. With so many different devices to pick from, it can be very difficult to sort through and find the best smart home devices. We've put together a collection of the best of the best to help you on your smart home journey.
The best devices for your smart home
Philips Hue White and Color Ambiance smart bulb
Best smart light
Philips Hue has been a leader in the smart light space for years and offers excellent products and features to go with them. The Philips Hue White and Color Ambiance smart bulb is my favorite because it provides a full range of white and colors, can be controlled via Bluetooth and connects with the Hue Bridge. But they are pricey, and you'll need the hub if you want to unlock all of the features.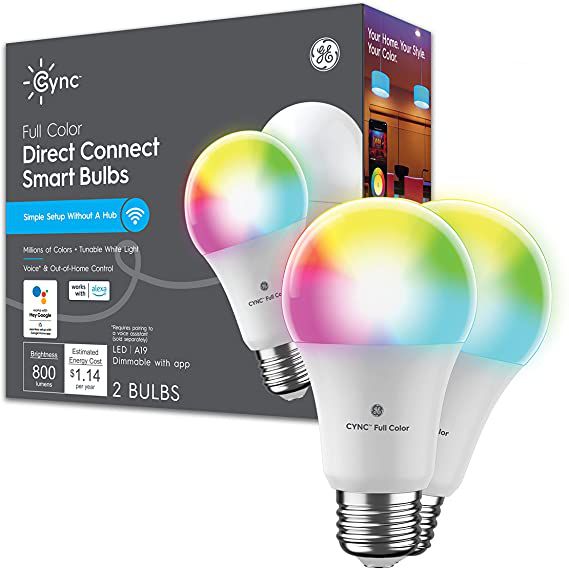 GE Cync Smart Bulb
Best standalone smart bulb
GE Cync bulbs are an excellent smart light and definitely worth a look, thanks to the simple setup process, the litany of features offered, and the fact that you will not need a hub to manage the lights. You'll get tunable whites, 16 million colors, and voice controls with your favorite voice assistant, all without a hub. But they do lack a few features found on Philips Hue.
Nanoleaf Canvas
Best wall-mounted smart light
Nanoleaf is well-known for its unique lighting products, and the Nanoleaf Canvas is one of the most impressive. Aside from aesthetics, these light panels mount directly to your wall and are touch-sensitive, allowing you to control them with a swipe or tap. You'll have loads of customization options in the companion app and voice controls with the most popular voice assistants.
Govee Lyra Corner Floor Lamp
Best floor lamp
Smart lights come in a wide variety of styles, and the Lyra Corner Floor Lamp from Govee is a well-designed light that adds unique illumination to any room. The lamp shines into a corner of a room, painting it with not only any color you can imagine but with the companion app, you'll be able to set active scenes that move and change to make a mesmerizing environment in your home.
Philips Hue Bluetooth Smart Lightstrip Plus
Best light strip
Light strips are perhaps only second in popularity to regular smart bulbs, and the best LED light strips offer flexibility in lighting options that those bulbs can not. The Philips Hue Bluetooth Smart Lightstrip Plus brings the same base functionality as their smart bulbs but allows you to add ambient lighting to spaces the bulbs can not go so that you can have the perfect ambiance.
Govee Immersion TV Backlight
Best for entertainment centers
The best way to make any show you are watching on TV even better is by adding the Govee Immersion TV Backlight to expand the action on your screen beyond its borders. This RGBIC light strip, a technology that lets the light strip show multiple colors simultaneously, works with the 1080p camera to read what is happening on the screen and translate it into the light to shine onto your wall creating a more immersive viewing experience.
Nest Thermostat E
Best smart thermostat
Nest has made a name for itself as one of the absolute best smart thermostats since it launched years ago. The Nest Thermostat E is a sleek-looking device that takes all of the guesswork out of your home heating and cooling but learning the temperatures you like your home to be and automatically adjusts to keep you comfortable. It also adapts based on local weather, the season, your home's occupancy, and more while saving you money and helping the environment with the Nest Renew program.
August Wi-Fi Smart Lock
Best smart lock
When it comes to picking the best smart lock for your home, you want one that is reliable, allows for remote control, and, most importantly, is secure. The August Wi-Fi Smart Lock does all of that and more. Thanks to the built-in Wi-Fi, you'll have control over your deadbolt from anywhere you have the internet. The lock also has auto-lock and unlock for times you forget to lock your door on the way out of your house.
Ring Video Doorbell 4
Best wireless video doorbell
These days securing your front door is about more than simply locking it, and thanks to smart devices like the excellent Ring Video Doorbell 4, you can have even more peace of mind. As one of the best video doorbells, it offers a live video feed anytime you want, motion detection, pre-roll to see what happened before an event, and of course, it's also a doorbell to notify you when someone is at your door. Its wireless installation means you can use it in any home.
Nest Doorbell
Best wired video doorbell
The Nest Doorbell brings a lot of helpful features to your front door by acting as more than a simple doorbell. The crystal clear video feed lets you quickly see what is happening at your door to help keep you in the know. The wired installation means that you'll never have to charge a battery and never miss an event. It even has familiar face detection to let you know that your friend or a family member has arrived before they even ring the doorbell.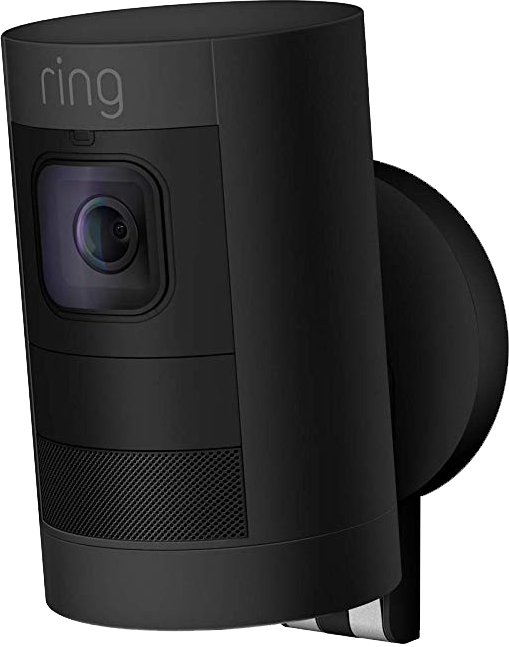 Ring Stick Up Cam
Best indoor security camera
The Ring Stick Up Cam is one of the best wireless security cameras for several reasons. One of the biggest is because you won't need to plug it in, so you'll be able to install the camera in more places. But if you have an outlet available and want to avoid recharging the device, it can be plugged in. You'll get end-to-end video encryption, and it works wonderfully with Ring's other products like lights.
Arlo Pro 3 Floodlight Camera
Best outdoor security camera
When it comes to the best outdoor security camera, the Arlo Pro 3 Floodlight Camera takes the cake. I love using this device because it is wireless, completely weatherproof, has fantastic video quality, and excellent super-bright floodlight. This camera has a wide-angle camera to see even more of your space to ensure nothing is missed. When the camera sees activity, it can zoom and follow the cause to make sure you see it all.
Chamberlain MyQ
Best smart garage door opener
Garage doors, though necessary, haven't changed much in a long time. By adding the best smart garage door opener, the Chamberlin MyQ, you'll bring a major upgrade to your existing garage door. Connecting it to your compatible garage door opener, you can remotely control the door, automatically open your door when you arrive home, and more. The MyQ works with Amazon Key so that your Amazon deliveries can be placed safely in your Garage and away from porch pirates.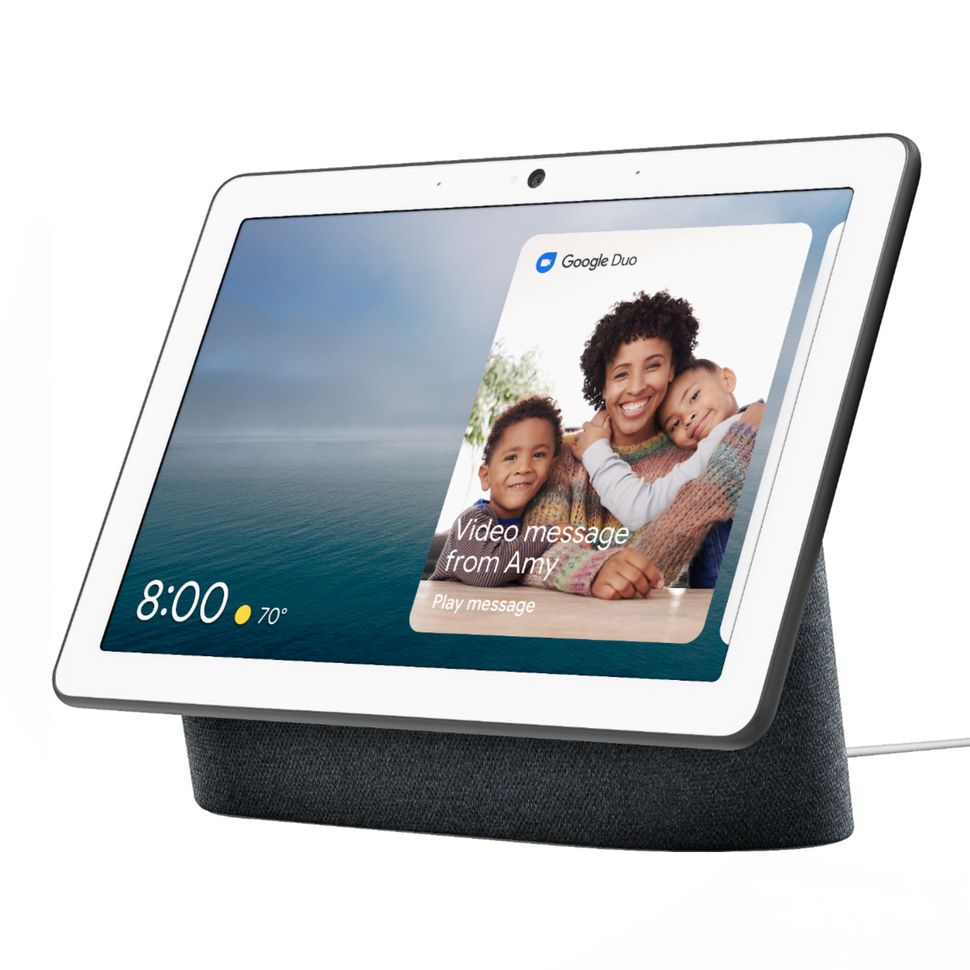 Nest Hub Max
Best Google Assistant smart speaker
While the Nest Hub Max is a bit on the older side of products, it is still the best Google Assistant speaker on the market. This is because it sounds good and has a great-looking display; it's also because of Google's continuous updates to it. From the fantastic video calling features to the gesture controls and so much more, the Nest Hub Max hardware paired with Google Assistant is the perfect combination.
Echo Show 10 (3rd Gen)
Best Alexa smart speaker
Amazon is always updating the best Alexa speakers with new versions and new features, and the Echo Show 10 (3rd Gen) is the culmination of all of that. This smart speaker has fantastic audio, and the swiveling 10-inch display brings some unique use cases. The display can swivel to follow you around the room when on a video call, or It can move to ensure you can always see the recipe you are cooking. No matter where you place this speaker, it will always be ready to help.
Roborock S5 Max
Best vacuum robot
Robot vacuums have come a long way from simply picking up dust and debris on your floor. The Roborock S5 Max earns the best robot vacuum title, thanks to the amazing features it brings to your home. Aside from offering excellent cleaning power, the room mapping technology and multiple sensors mean that this vacuum will efficiently clean your floors even faster. The room mapping also means you can specify specific rooms to clean, create no-go zones, and more in the companion app. Oh, and it mops too!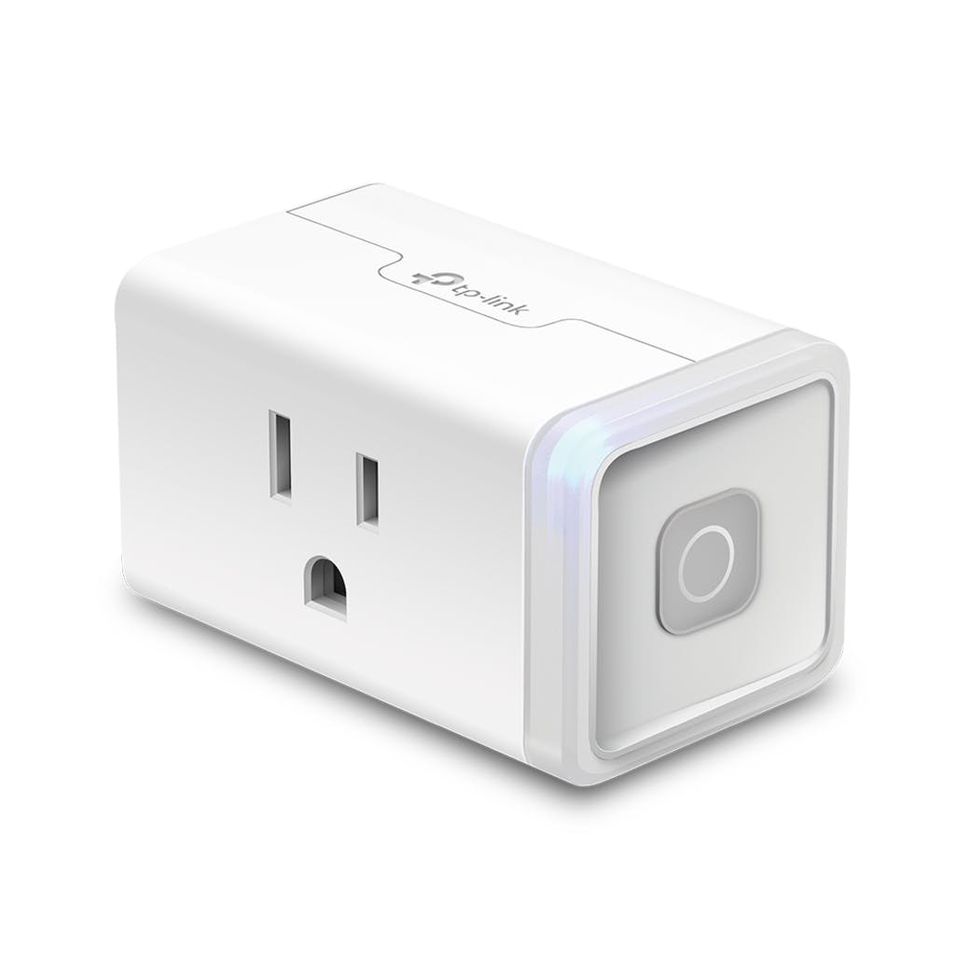 Casa Smart Wi-Fi Plug Mini
Best smart plug
Smart Plugs are a great way to add some smarts to devices that aren't. There are a lot of excellent smart plugs out there, but the Kasa Smart Wi-Fi Plug Mini brings rock-solid connectivity and several helpful features. Aside from connecting to Google Assistant or Alexa for voice controls, you can also manually manage the plug-in companion app. But, to really take it up a notch, you can utilize the times and schedules to automate things like a fan, lamp, and more.
---
You deserve the best
Whether you live in an old farmhouse like I do or a newly built home, there are plenty of ways to make it smarter. By simply adding smart lights, you can not only add convenience and lighting flexibility to your home, but you'll also save money. While smart products generally cost more than their dumb counterparts, that extra money can be recouped thanks to the added efficiencies smart devices bring.
From a smart thermostat automatically adjusting the temperature when you aren't home to run less to the ability to dim lights or turn off automatically when you aren't home, your home will use less electricity. By connecting these devices to Google Home or Amazon Alexa, you get a single app to manage all of your smart home items and gain voice control. Another option is Samsung SmartThings to manage your devices and pick up even more automation options. These are the best smart devices you can get regardless of where you are in your smart home journey.